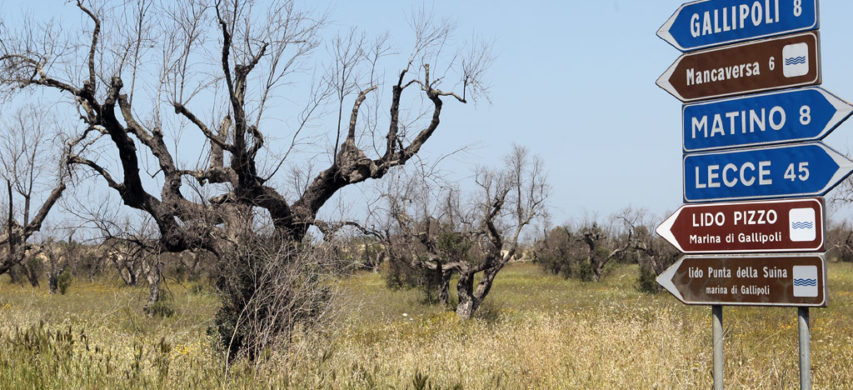 "If we had acted immediately we could have stopped the advance of the xylella," said Giuseppe Silletti.
The former extraordinary commissioner for the xylella emergency, then Commander of the Forestry Corps of the State of Puglia, is the author of the famous «Silletti Plan», blocked in 2015 due to the reaction of the square and enormous political, media pressure and judicial.
In an exclusive interview with L'Informatore Agrario, the former commissioner comments on the fact that today, after three years, the same measures are proposed in practice then rejected by popular acclaim. "There are several personalities who in the past have taken very strong positions against the eradication protocol – says Silletti – and even if today they realize that the scientists and the EU were right, they will never admit that they were wrong. Too bad, because I am convinced that if we had acted immediately we could have stopped the xylella, confined it in the province of Lecce ».
«From Oria, where we were blocked, infections started north. In the two cases, however, in which the eradication protocol was fully applied, the problem was solved. I don't say it, the monitoring and analysis say it ». "But the truth is coming out, piece by piece."
Source: http://www.informatoreagrario.it/2018/11/08/silletti-sulla-xylella-perso-tre-anni/?utm_campaign=IA&utm_medium=email&utm_source=MagNews